Product Details:
Sun Series LED PIR Motion Sensor Solar Street Light becomes a trend in outdoor and landscape design. It works on a system that has three main parts, a light-emitting diode or LED bulb, a solar panel, and a battery. The solar panel which made from crystalline silicon converts solar energy into electricity to charge the battery, and then the LED bulb uses this electricity to operate during the night.
Product Features:
1. Auto on/off
To save time and energy, Sun series LED PIR motion sensor solar street light with an automatic on/off sensor, that sensor will turn the light on at dusk and turn it off at dawn.
2. Cost nothing to operate
Sun series solar light compact solar light cost nothing, absolutely ZERO, because they run entirely on the sunlight.
3. Building-in sensor
The sensor in each light will turn off the LED at dawn and allow the LiFePO4 battery to recharge during the day. At dusk, the sensor will turn the lights on and they will stay on for 8 hours or more on a fully charged battery.
4. IP Rank
IP rank or Ingress Protection rank measures how much protection the light will have against liquid such as water. Look for solar lights for your garden, pathway and fence with IP higher than 65, those are completely waterproof.
Product Spec. Parameter:
Sun Series Solar Light Spec.

Model Name

Sun-CSN15A

Sun-CSN15B

Maximum Light Output

1400-1500LM

1800-2000LM

Battery Type

58WH

65WH

Led Chip

2835

3030

Battery Capacity

LiFePO4 Battery

Optical Efficiency

>93%

Solar Panel (W)

15W

Solar Cells

Very High Efficiency-Proprietary Solar Cells(Greater than 21.5%)

Solar Panel -Service Life

25 Years

Light Hours

PIR Motion Sensor,with Remote Controller

Working Time

≥30 Hours

Recommended Pole Height

<6m

Pole Installation

On pole; Wall mounted;On extended/ Outstretched arm

Packing Size(LxWxH)

570*330*480mm (8pcs/ctn)

Weight (kg)

20kgs

Operating Temperature

-15℃ to + 60℃

IP Rating

IP66

Warranty

2/3 Years
Product Packing :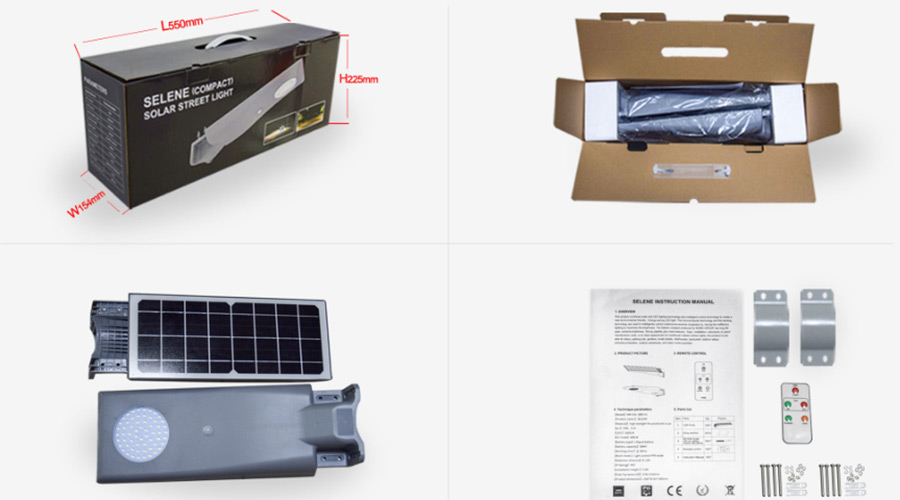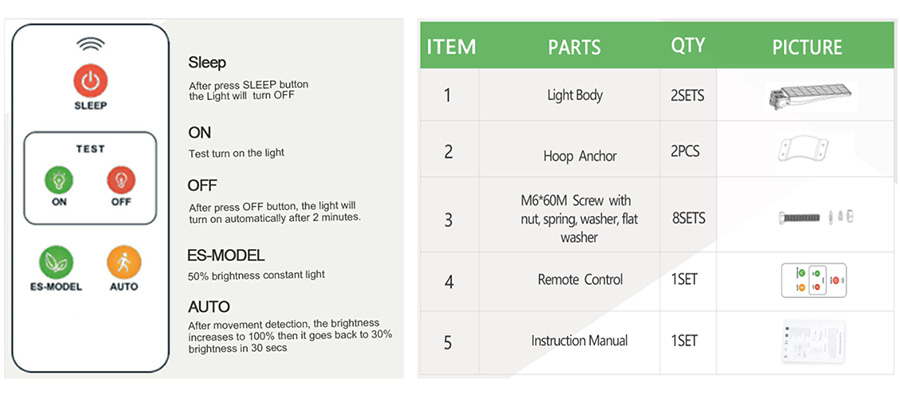 Product Installation :